April 30th 2009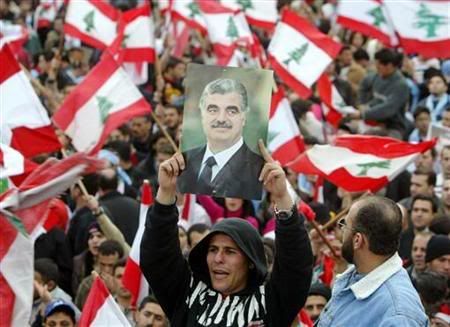 A
fter four years of investigation into the assassination of Lebanon president Rafik Harari and 23 others in a vicious car bomb attack in Beirut, the U.N. has botched it, and is empty-handed, having accomplished nothing more than strengthening Hezbollah's – and Syria's – hand.
The WashTimes reports this a.m. that for Lebanese generals with ties to Syria who have been in jail awaiting prosecution were released because there was not enough evidence to move forward.
Why the change?  One key witness decided not to retract an earlier statement incriminating the generals.  Gee, I wonder why.  What a Mickey Mouse investigation.
The turn of events came in the final weeks of a hard-fought election campaign pitting Hariri's son, Saud, againt a Hezbollah candidate.  Hezbollah has been campaigning against the detention of the generals and the UN investigation, so expect them to get a boost from the action.