July 9th 2009
The Obama administration told us that not only would they be very good at spending unfathomable sums of money, but they'd also be maestros at turning that cash into jobs for a job-hungry America. Like so many White House words, the Big Job Promise is turning out to be nothing more than hype-fuel for the big-government machine.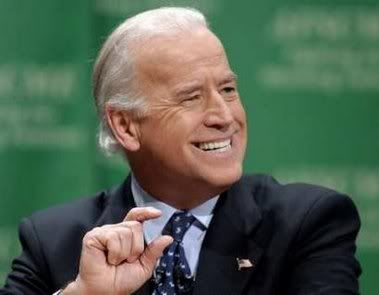 Take the $3.3 billion grant program to upgrade the nation's electricity network. Please. When it was announced in April by Joe "Oh, It's Just A Little Lie" Biden, he had a pretty simple – if grammatically challenged – explanation for the grant's intent: "This is jobs – jobs."
ABC's Rick Klein did some digging and found:
[T]he Obama administration is now saying it will not take the potential for job creation into account in "rating" proposed projects for possible funding — after initially saying that would be a primary consideration.

In April, when the Energy Department first announced regulations for companies that wish to apply for "Smart Grid Investment Grants," "job creation and retention" was among the explicit criteria. …

But late last month, the department quietly modified the criteria to take the job piece out. As the department explained in a June 26 set of Frequently Asked Questions:

"These criteria differ significantly from those presented within the [Notice of Intent]. First, DOE removed the criterion on the extent of jobs creation …."
Good governance mandates that return on investment should be the criteria for selecting these projects, not jobs, so I'm not disappointed in DOE's new direction. But I am just a wee bit disappointed that the White House has become such a den of hyperbole and deceit.