June 25th 2009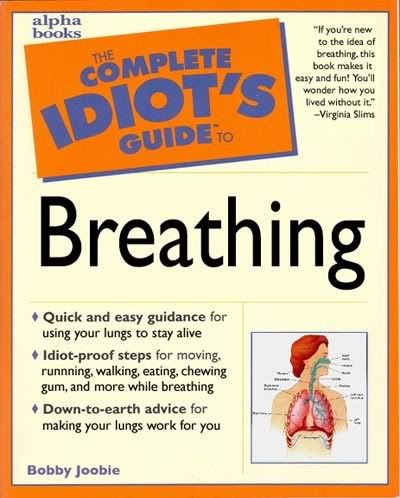 R
esidents of other states may think they know how crazy things are in California, but I don't think the power of human imagination is anywhere great enough to really capture just how insane this state is.  I mean, it's like that book on the right is a best-seller here.
So I'm starting this periodic feature, Crazifornia, to help out-of-staters get a better understanding … and in-staters to realize that it's way past time to throw all the #@$%!s out.
Today's subject: Rainfall.
You've heard about our drought, so you'd think we'd love rain but in San Diego a few years back, the Regional Water Quality Control Board – let's just call it "the San Diego Board" instead of the alternative SDRWQCB – tried to declare rain to be a toxic substance as soon as it hit the ground.  Why? Why because then they could regulate it even more, of course!  They figured it would pick up all sorts of human-caused nastiness as soon as it touched down, and that would allow the Board to force citizens and businesses to treat it before it left their property – or face nasty fines if they failed to.
That bizarre campaign ulitmately failed, but the spirit lived on.
The Ventura Board – following some very secretive deliberations – just passed a new set of regulations for runoff that requires that all new development (they never hit existing development – voters live in existing development!) to meet strict limits for "effective impervious area," or EIA.  That would be the portion of the parcel that becomes impervious as roads, roofs, sidewalks and driveways are built over it.
Ventura's Board figured it would limit EIA to 30 percent for urban infill properties and … gasp … five percent for "greenfield" developments.  You can make more than five percent of a greenfield site impervious, but if you do, you have to capture every single drop that falls on that remainder of the impervious area and either infiltrate it into the ground, use it on the site, or hold it on the site until every last molecule of it evaporates.
As you can imagine, that will drive up the cost of new construction dramatically … and why?  In any good storm, water will run naturally off of more than five percent of any greenfield site.  And if runoff is such a big problem, why not treat it like sewage, let it flow  to a regional treatment, clean it and release it?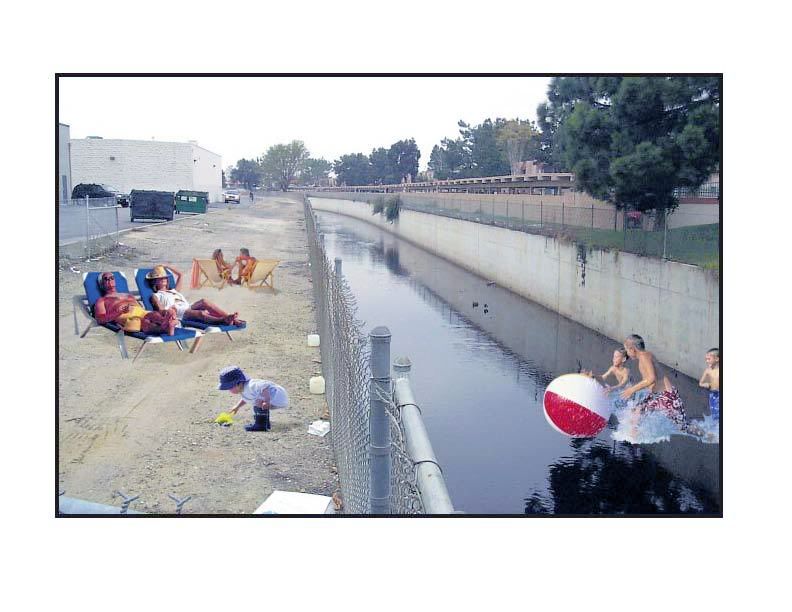 We tried to get that cost effective and reasonable idea approved by any number of regional boards, but they said they wanted the conveyance systems – be it a creek or a concrete-lined channel – to be "fishable" and "swimable."  We had some fun with that, creating this image of what every Southern Californian would rather do than go to a nearby beach.
Up and down the state, Regional Boards are foisting this kind of insanity, pretending its normal human behavior.  And they're getting away with it.
Now you may have heard that California is in just a bit of a financial squeeze, facing a $24 billion budget deficit and suffering an unemployment rate that's a couple points higher than the depressing-enough national rate. Encouraging new construction would help get us out of this mess, since each new home generates three new jobs, $300,000 in economic output, $16,000 in state tax revenues and $3,000 in local tax revenues, according to the Building Industry Association of Southern California.
But instead of encouraging the end of the recession, California keeps doing things like these new stormwater regs, which make new homes, factories, schools and hospitals more expensive to build, more difficult to finance, and ultimately less likely to ever happen.  And why?  Even environmental groups report that beach water quality is way up – yet no one sees the need to stop ratcheting up the regulations.
Welcome to Crazifornia.