March 15th 2009
Petraeus + Iowa = Excited Speculation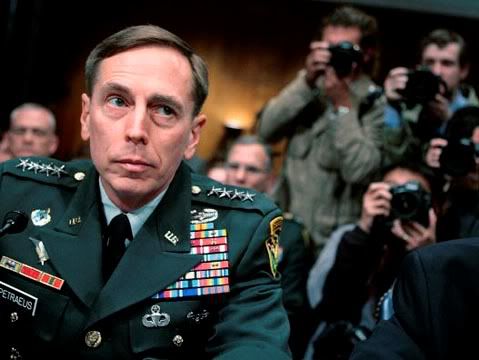 Update: This turned out to be a bad joke by Michael Goldfarb of The Weekly Standard. He deserves a blogsopheric flogging – here are the facts.
B
uried at the very bottom of a Weekly Standard article about Gen. David Petraeus accepting an invitation to speak at Princton – more on that in a moment – was this enticing little add-on:
"THE WEEKLY STANDARD has learned that General Petraeus is planning on delivering the commencement address at the University of Iowa in 2010. Hmmm."
Hmmm indeed.  That's a little less than two years before the Iowa caucuses and it could be a meaningless coincidence, but Petraeus teaches his troops to consider the meaning of seemingly meaningless coincidences.
First, he affirmed Princeton's request in just a few a few minutes, indicating that the general suddenly has an eagerness not just to be seen in public, but to be seen in a swirl of media attention.  You and the general both know that Princeton's academics will fall all over themselves to see who can be the most obnoxious, unappreciative, seditious voice at that event, assuring Petraeus of plenty of coverage as he responds from far above the fray.
Second, why Iowa?  He has no known ties to the state, having been raised a few miles away from West Point, where he went upon graduation from high school.  Could it be that the slog to the White House starts in Iowa, typically in the spring a couple years before the election?
If the Obama camp is schooled in counterintelligence, the information before them would make them start planning for a presidential run by Petraeus.  What a race that would be! Son of an immigrant vs. son of an immigrant.  Patriot vs. promiser.  Protector vs. poser.
UN Shuts Of Talk Of Islamic Hate Speech
S
kip up to about 1:30 in this video from the March 9 meeting of the UN Human Rights Council - all you'll miss is speaker ID and info on the agenda item – and you'll see the council in all its blind, abusive and Islamopandering glory.
The speaker is quoting directly from books on display at a UN event, books which praise Allah and denegrate Jews in a manner most vile.  As he calls the UN to task for ignoring Arab hate speech and "Judeaophobia," the chairman, in a natty bow tie, cuts him off once, then silences his mike entirely and turns to the next speaker.
The UN Human Rights Council – your tax dollars at work.
Warmie Skepticism Soars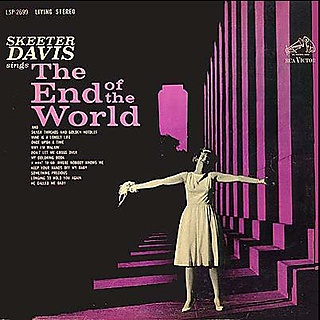 J
ust a few short years ago, in 2006, Gallup polling showed just 30 percent of Americans were skeptical of the claims of Al Gore and the Warmies, with more than twice as many, 66 percent, signed on with the OMG! IT'S A DISASTER! faction.  That was, not coincidentally, the year An Inconvenient Truth was released.
Since then, Gore has launched a $300 million hype campaign to build up his panicked forces and America had its pick of two Warmie-sympathetic candidates, choosing the more radical of the two.  So the numbers should still be great, right?
Wrong.  Gallup's just released new survey shows skepticism at an all-time high since measurement started in 1998 – up 11 points to 41 percent skeptical – with a matching plunge in fanatics, down nine points to 57 percent.  And only a buffoonish two percent actually thinks the hype underestimates the actual risk.
Said Sen. James Inhoff of the new numers:
These dramatic polling results are not unexpected as prominent scientists from around the world continue to speak out publicly for the first time to dissent from the Al Gore, UN IPCC and media driven man-made climate fears. In addition, a steady stream of peer-reviewed studies, analyses, real world data and inconvenient developments have further refuted the claims of man-made global warming fear activists.

Americans are finally catching on in large numbers that the UN IPCC is a POLITICAL — not scientific organization. Man-made global warming fears have proven simply unsustainable – to use a nice green term.
Of course, none of this is registering with Obama, who is pushing forward with his devastating cap and trade idea, or on Congress, which always rightly saw global warming as nothing more than the ultimate big government political tool.
Military Hits Its Marks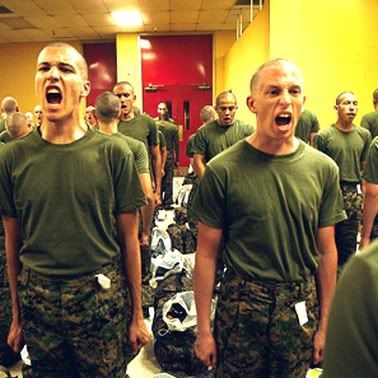 A
ll four branches of the Armed Forces hit their recruiting and retention targets in February, an accomplishment many attribute to the economy …
A few years ago, the U.S. Army was hurting so badly for recruits that it started accepting more folks who didn't graduate from high school, who had criminal records, histories of drug abuse, poor scores on mental aptitude tests, and – gasp! - tattoos.

Funny what a crumbling economy can do for the armed services, even in the midst of two wars.
… but I have my doubts.  If you dig into the numbers, you'll see that the primarily rear guard branches, the Air Force and the Navy, hit their targets on the dot.  But the front guard branches, the Army and the Marines, exceeded their marks, hitting 105 percent and 136 percent respectively.  That tells me there's something more at work here than a bunch of softies trying to dodge the recession … could it be patriotism?
And a funny thing about those stats – on the education front, the recent low was 17 percent of recruits not being high school graducates.  Look how the anti-military media convoluted that simple statement in order to paint a different picture:
In the fiscal year that ended Sept. 30, fewer than 83 percent of new active-duty soldiers were high school graduates, according to Army statistics provided to the Globe.
Huh?  The first time I read it, I thought it said 83 percent weren't graduates, and I think that was the intent.
Posted in Antisemitism, Global warming, Media bias, Military, Obama, Petraeus, Politics & Policy, U.N. | No Comments yet » | |
Leave a Reply
[The "Comment Box" is WYSIWYG except that you have to double space between paragraphs!
Type it the way you want it to look -- Just remember to double up those line spaces.]
You must be logged in to post a comment.