February 28th 2009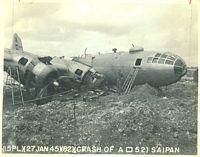 A
s Prez-O sets off to grow the size of the federal government by a third, there is mounting evidence that it's just not a very good idea. (As if we'd need much evidence!)
First, the economy offers up some screamin' caution- it contracted by 6.2 percent in the last quarter at an annualized rate, blowing out the federal government's standing estimate that it would "only" shrink by 3.8 percent. That caused economists to call a depression – not a Great Depression, mind you, but a depression nonetheless – 20 to 25 percent likely, according to an article in the Obama-boosing NY Times.
In that [mild depression] view, the unemployment rate would reach 10.5 percent by the end of 2011 — up from 7.6 percent at the end of January — average home prices would fall 20 percent on top of the 27 percent they have plunged already, and losses in the financial system would more than triple, to $3.7 trillion. …

Yet, in drawing up the budget, the White House assumed the economy would expand by a robust 3.2 percent in 2010, with growth accelerating to 4 percent over the next three years.

"It's a hope, a wing and a prayer," Mr. Sinai said. "It's a return to a sanguine view of the economy that is simply not justified."
But Obama soldiers on, not oblivious to the economy, obviously, but apparently not particularly concerned about doing harm to it.  Is he thinking that if it sinks badly enough, it will allow him to pursue even more radical solutions?
Perhaps. Perhaps the federal government will grow and grow, under the guise of fixing the economy and bringing back American strength.  If that's so, then I'm worried because today I was on the Social Security Administration's Web site's database of most popular baby names - a nifty resource if you ever want to know what the most popular baby names were in, say 1978, as I did today for a story I'm working on.  Nifty, huh?
Well, what's not nifty at all is this little note that runs at the bottom of the name tables:
Note: Rank 1 is the most popular, rank 2 is the next most popular, and so forth.
That's the federal government Obama wants to expand.  Do they think we're that stupid … or are they so stupid themselves that they needed the explanation and thought they'd better put it on the table for the rest of us?
God help us.