January 31st 2009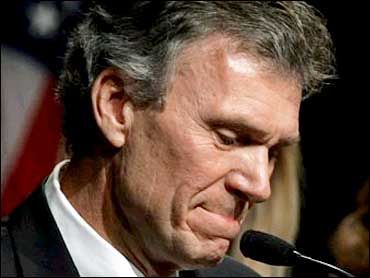 I
t's 2:18 P.M. PST and do you know where Tom Daschle is? I know where he should be following the revelation that he, like Tim Geithner, is a tax dodger. Tom and Tim; how sweet. How crooked. He should be at the top of the page, the lead story – but gosh, it's hard to find him there.
The NYT home page at this hour has him, but it's buried at the bottom of the page, a link that doesn't exactly explode with outrage: Daschle Pays 3 Years of Tax on Use of Car. No mention of overstating charitable contributions or failing to pay tax on consulting income. (In the print edition, the story was above the fold, but liberal NYT readers didn't care enough to make it one of the most-read stories of the day.)
WaPo, being the house organ of American politics, does a little better.  The story is a sub-story under "Gregg on tap for Cabinet," near the top of their home page.  The headline:  Nominee Daschle Owed Back Taxes. That's better – and it's also WaPo's most viewed story.
The once mighty LA Times, the only east coast paper on the west coast, has the story on the first screen of its home page under the headline Daschle failed to pay $128,000 in taxes.  It's the LAT's sixth most downloaded story … but you know that Suleman woman just had octuplets here.
So what have we learned?  Nothing new.  The NYT is a sewer of liberalism intent on protecting Obama at all costs.  And its readers, so engaged in attacking Bush in the name of American ideals, is on board with Pinch and the bunch.