November 29th 2008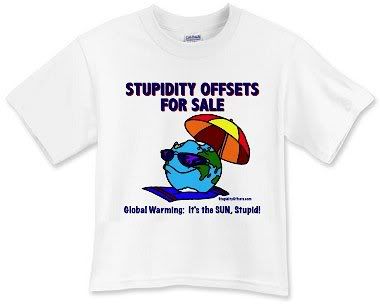 J
ames A. Peden is a likable guy – what's not to like about a guy who starts his bio, "James A. Peden, better known as "Jim" or "Dad," …." He's also got some good science chops:
[Peden] spent some of his earlier years as an Atmospheric Physicist at the Space Research and Coordination Center in Pittsburgh and Extranuclear Laboratories in Blawnox, Pennsylvania, studying ion-molecule reactions in the upper atmosphere. As a student, he was elected to both the National Physics Honor Society and the National Mathematics Honor Fraternity, and was President of the Student Section of the American Institute of Physics. He was a founding member of the American Society for Mass Spectrometry, and a member of the American Institute of Aeronautics and Astronautics. His thesis on charge transfer reactions in the upper atmosphere was co-published in part in the prestigious Journal of Chemical Physics. The results obtained by himself and his colleagues at the University of Pittsburgh remain today as the gold standard in the AstroChemistry Database.
Peden got bugged by insistence that the science on global warming is settled when, in fact, the science of global climate prediction is in its infancy and regularly soils its diapers with false predictions, bad data processing and lack of proper respect for the scientific process. Foiled – understandably so – by the reticence of his local newspaper editors to publish his lengthy attack on anthropogenic global warming arguments, he has published his paper on line.
It's very long, very thorough and pretty darn elegant. It's a bit over my head, but I am not particularly proficient in math and science, so you'll probably enjoy it even more than I did. Here is Peden's summary – which is not the conclusion of his article:
Summary – Exactly what have we learned here?

1. The "Greenhouse Effect" is a natural and valuable phenomenon, without which, the planet would be uninhabitable.

2. Modest Global Warming, at least up until 1998 when a cooling trend began, has been real.

3. CO2 is not a significant greenhouse gas; 95% of the contribution is due to Water Vapor.

4. Man's contribution to Greenhouse Gasses is relatively insignificant. We didn't cause the recent Global Warming and we cannot stop it.

5. Solar Activity appears to be the principal driver for Climate Change, accompanied by complex ocean currents which distribute the heat and control local weather systems.

6. CO2 is a useful trace gas in the atmosphere, and the planet would actually benefit by having more, not less of it, because it is not a driver for Global Warming and would enrich our vegetation, yielding better crops to feed the expanding population.

7. CO2 is not causing global warming, in fact, CO2 is lagging temperature change in all reliable datasets. The cart is not pulling the donkey, and the future cannot influence the past.

8. Nothing happening in the climate today is particularly unusual, and in fact has happened many times in the past and will likely happen again in the future.

9. The UN IPCC has corrupted the "reporting process" so badly, it makes the oil-for-food scandal look like someone stole some kid's lunch money. They do not follow the Scientific Method, and modify the science as needed to fit their predetermined conclusions. In empirical science, one does NOT write the conclusion first, then solicit "opinion" on the report, ignoring any opinion which does not fit their predetermined conclusion while falsifying data to support unrealistic models.

10. Polar Bear populations are not endangered, in fact current populations are healthy and at almost historic highs. The push to list them as endangered is an effort to gain political control of their habitat… particularly the North Slope oil fields.

11. There is no demonstrated causal relationship between hurricanes and/or tornadoes and global warming. This is sheer conjecture totally unsupported by any material science.

12. Observed glacial retreats in certain select areas have been going on for hundreds of years, and show no serious correlation to short-term swings in global temperatures.

13. Greenland is shown to be an island completely surrounded by water, not ice, in maps dating to the 14th century. There is active geothermal activity in the currently "melting" sections of Greenland.

14. The Antarctic Ice cover is currently the largest ever observed by satellite, and periodic ice shelf breakups are normal and correlate well with localized tectonic and geothermal activity along the Antarctic Peninsula.

15. The Global Warming Panic was triggered by an artifact of poor mathematics which has been thoroughly disproved. The panic is being deliberately nurtured by those who stand to gain both financially and politically from perpetuation of the hoax.

16. Scientists who "deny" the hoax are often threatened with loss of funding or even their jobs.

17. The correlation between solar activity and climate is now so strong that solar physicists are now seriously discussing the much greater danger of pending global cooling.

18. Biofuel hysteria is already having a disastrous effect on world food supplies and prices, and current technologies for biofuel production consume more energy than the fuels produce.

19. Global Warming Hysteria is potentially linked to a stress-induced mental disorder.

20. In short, there is no "climate crisis" of any kind at work on our planet.
The summary is followed by a lengthy section, "How do we end the panic?" It devotes almost as much space to the politics of global warming as was spent on the science, but concludes with a milquetoast action call: sending the url of the article around. Allayed as we are against a well-funded movement with major momentum and an incoming sympathetic administration, sending around a url, while a valid and hopefully viral action, is not enough.
Recently 100 scientists signed a letter to Ban ki-Moon asking the UN to stop frittering away needed resources on global warming windmill-tilting. The final signature was that of the president of the World Federation of Scientists. A Senate report lists more than 400 scientists who originally bought into the global warming hysteria but now want to be excused. We need more scientists to stand up, more loudly.

We need a good book to counter Al Gore's. It needs to be written by someone with a good, high-visibility name and be in the same breezy, easily consumed style. We need to sue to get it included in any curricula that includes Gore's book, and more broadly, we need to sue to remove global warming propaganda from elementary, junior and high school curricula.
We need to shore up the GOP's good initial read on global warming that has been weakened by John McCain's candidacy, and we need to add some Blue Dog Democrats to the mix. If anyone will lead the global war on global warming lunacy, it's America, and we'll have to put up roadblocks to the Obama admin's efforts to fight and fund on behalf of the hysteria. The economy is running in our favor now, and we have to seize the opportunity.
And finally, we have to watch the weather. We're right and the weather is going to prove us right. As it provides proof, it's our job as the scribes of the new era to share the proof, and use it to rebut the hysterics.
Posted in Climate change, Global warming | 26 Comments » | |
Trackbacks/Pings
Comments

Mark Sofman


You should take a look at Chris Horners' "Red Hot Lies" – I'm reading it during my lunch hour – very entertaining and breezily written.  Horner is a contributor to National Review's Planet Gore blog

Laer


Thanks – weird though:  It's the only book I've come across that's cheaper in its printed edition than it is in Amazon's electronic Kindle version.   Gives me qualms …

dg


Laer, no respectable scientists doing research on global warming take their beliefs on faith.  Rather, they recognize that scientific theories are always contingent.  The question is, given no other place to live beyond the Earth, at what point do you take action before you have the certainty of atomic theory on your side.  For all the valuable points that Peden provides, that is not one of them.  It should be.  As an aside, I am a little worried about the list you provide from Peden, since even I (as an untrained layperson) know that #2 is patently false.  Further, I am troubled that, having shown you mathematically that it IS indded false (in a prior post that you read), you continue to propagate that myth.  Please explain how the Earth has cooled since 1998, given that that year was an outlier but that the trend over the last 15 years has been consistently warmer?  You cannot credibly call the other side out for hysterics or willful mistakes when you continue to propagate knowingly such a misstatement.  Shame on you!

Laer


Sorry, I guess you didn't prove anything to me.

Please explain how you can ignore multiple heating/cooling cycles over time and the fact that with all the warming we've experience, we've simply returned to where we were before the start of the little ice age.

And while you're at it, could you please explain why it's wise to spend (through impacts and costs) hundreds of trillions of dollars for a fraction of a degree's difference in temperature? Since there's a relatively short timespan between expenditure and decrease, why not wait a decade or two and see where the scientific consensus and physical reality is?  Oh … you must be buying that insane "this time it's going to be insanely fast" story.

dg


Laer, I am wondering how you know that current warming has only brought us back to before the start of the last mini-ice age?  As any scientist will tell you the official global temperature time series starts in the middle of the 19th century since records before that are highly unreliable.  Since the mini-ice age started centuries before that, I wonder how you are so convinced your statement is true.  Like your top 20 list above, you have no problems presenting data without adequate sourcing.  Luckily, climate change scientists are more precise and exacting in their analysis.  It is hard to prove something to someone who doesn't know what a scientific proof would look like in the first place…  And could you also please explain why it will cost trillions of dollars, since (and, again, I have already posted this elsewhere, you have read it, and either ignored or forgotten it) there are plenty of proposals that do not cost anywhere near that amount.  For example, even the Economist about two months ago ran a couple of articles with several of proposals that cost hundreds of millions or billions rather than trillions of dollars to undertake.  Please source your figure, lest you look foolish.  Finally, you have perhaps seen my prior posts that show how the changes in temperature and CO2 are happening at a much faster rate than what is believed to have occurred during the normal 10-12 thousand year ice age cycles (based upon isotope analysis that is not as precise as thermometers but good enough to compare change rates).  Because really smart scientists using real data are warning about this rapid change, I would hardly call this an "insane" story.  Unless, once again, you do not really understand what constitutes scientific analysis, preferring to start with a political/ideological viewpoint and then only believe the data that fits your view–this is faith based analysis, which is to say it is not analysis at all.  You can hold this view, but it is an entirely ignorant one.  The scientists might be wrong, but they are pursuing a disciplined process that has generated all of our scientific knowledge.  It is their opinions that matter.  Yours is hot air, unless you can start citing real data with proper sources.  Perhaps Peden has done this, but he is nonetheless a minority view, and your summary of him is woefully inadequate in its sourcing.  And you have yet to address his point number 2, which you and I both know is wrong.

dg


By the way, the Younger Draias phase, about 12-13 thousand years ago caused mass extinctions, including the death of many prehistoric humans.  According to the fossil record, the climate dropped multiple degrees in less than two decades.  So that "insane" story that you contest has already happened, that time by natural means.  Meanwhile, the Little Ice Age you cited, which occured from 1350 until 1550, appears to have created huge changes in population in Europe, which previously had rapidly quadrupled, to halve again due to the Black Plague, poorer crop yields and several other factors.  The Black Plague killed 30-60% of the population of Europe over a 40 year period, while the Great Famine killed 10-25% over a two year period.  So that "insane" story appears to repeat itself.

dg


Finally, I found a reconstructed temperature record, relying on isotope analysis, that clearly shows that your claim of global warming bringing us merely back to pre-Little Ice Age levels is PATENTLY FALSE.  See the following link: http://en.wikipedia.org/wiki/Image:2000_Year_Temperature_Comparison.png for a clear picture of how much higher we are today.  I know you don't like Wikipedia, but it's the same conclusion arrived at by leading climate scientists in the most recent study of ice cores, tree rings and other sources of evidence (for a good abstract, see http://www.pnas.org/content/105/36/13252).  Based on the evidence, your contention about current temperature levels and rates of change versus pre 1300 is a misstatement–accidental or intentional I do not know.  But it doesn't help your case or crediblity when you continually make such misstatements…

Laer


When I get the chance I take a moment and read them. I note you're citing Wikipedia again.  In the meantime, why don't' you read Peden's article and the links within, instead of relying on my very brief summary.

Rest assured that if I make a mistake, it is never intentional.  I am not a propagandist, and that comment is along the line of your earlier effort to hide behind the Economist in calling the GOP (and Republicans, and me) stupid.  Watch it.

Laer


Your point on the little ice age reaffirms what I have said all along.  It is climatic shifts to cold we have to worry about.  Warmer periods have been times of robust life, new species, growth of populations.

Jim Peden


Laer, I am frankly honored you would give my little chunk of climate punditry so much ink.  Writing for the layman is quite a challenge.  Everything has to be simplified to the point it almost borders on strict inaccuracy.  Try to be extremely precise and complete, and most readers eyes start to glaze over.  It's a thin journalistic line and of course erring on the side of trying to make something understandable to the 99% of us who are not atmospheric physicists always brings counterattacks from the semi-literate.Yes, I could point everyone to, say, Gerhard Gerlich and Ralf D. Tscheuschner's classic treatise on the physics of the "greenhouse effect" http://arxiv.org/PS_cache/arxiv/pdf/0707/0707.1161v3.pdf , but that's more than 100 pages of fairly advanced math and frankly, few would actually understand it very well.Don't worry, I'm quite accustomed to being under attack by a small army of cut-and-paste pseudoscientists who have lifted snippets from Real Climate or the rantings of Jim Hansen, it comes with the turf when something we write goes viral and spreads to more than 140 countries across the globe.Still, my colleague Geophysicist Norm Kalmanovitch summed it up for the layman far better than I, so I'll close by quoting him below.  This is the story in a marvelously simple nutshell, and you need neither math nor physicis to understand it."The sun heats up the Earth during daylight hours, and the Earth cools down over the night time. Clouds, humidity, CO2, and several minor contributors slow down the rate of this cooling so that not all of the heat is lost before the sun rises and starts to warm the earth again.The net effect is that the Earth is about 34°C warmer than if there were no atmosphere. This temperature difference is called the greenhouse effect.Clouds have the greatest effect in slowing down the cooling at night. A cloudy night after a warm day does not cool as much as a clear night after a warm day; something that most of us have experienced.Humidity has the second greatest effect in slowing down the rate of cooling at night. Scorching deserts get very cool at night but hot places with high humidity such as tropical islands do not cool down at night nearly as much as deserts.   The least effect and the most consistent effect in slowing down the rate of cooling comes primarily from CO2 but also to a very small extent from other minor constituents of the atmosphere.The molecular structure of CO2 is such that just a very small amount of CO2 is capable of slowing the heat loss from a very narrow band of energy radiated by the Earth. At our current concentration of 386ppmv (parts per million by volume) CO2 has prevented 99% of the heat loss that it is capable of and further increases in CO2 have almost no additional effect on slowing down the rate of cooling."Cheers,Jim Peden
 
 
 

dg


Laer, I missed the link to the article (usually, they are underlined), but cannot evaluate the science described therein as a layperson.   The article appears to have received a lot of attention amongst global warming skeptics such as yourself, but his ideas have not been peer-reviewed or critiqued anywhere on the web.  As a summary of the case against climate change, however, it appears thorough nonetheless.  Hence, I'd like to investigate it further.  I have a friend who is a PhD and a professor of atmospheric chemistry at Caltech.  He is an expert on the subject with credentials even more impressive than Peden.  I am going to ask him to evaluate Peden's piece.  I will come back to you with his thoughts when I receive them.  It will be interesting to see whether Peden is being ignored for political and ideological reasons or is simply offbase in his science…that is, whether he is Galileo or more like the intelligent design crowd.

dg


Laer, also, for the third time, I didn't call Republicans stupid nor you stupid.  I am not hiding behind the Economist, but did note that its observation that many conservatives are anti-science and anti-intellectual and are proud of it.  Contrary to those conservatives, you are welcoming intelligent debate on the subject of climate change.  And your bringing Peden, a trained scientist into the discussion, is fantastic since I finally can learn something from someone qualified to speak on the issue and who presumably knows how to run the numbers rather than ignore or manipulate them.  I do want to understand a couple of things: First, #2 on the list, which misrepresents the warming trend by including one abnormally warm year (1998) to claim a "cooling" decade.  And also, why the famous hockey stick chart showing 1,000+ years of global temperature is wrong because it compares the apples of approximated temperature data (pre-1850) with the oranges of actual temperatures observed (post-1850), but your (Peden's ??)contention that current warming levels are equal to those observed pre Little Ice Age (circa 1300) is correct although it relies on the same apparently or allegedly spurious comparison of approximated and measured temperatures.  Of course, I'll have more questions once I can get through Peden's work with the help of an expert…

Laer


Mann's hockey stick has been disproved to the extent that he withdrew it, reworked it and then re-published it, but the same errors still are manifest in it.  Why has Mann not released his model for general scientific analysis and review?  The flaws in his model – that it will not turn out either the medieval warm period or the mini-ice age, for example, have been found by re-engineering the model in the face of his lack of openness.  What does this say about the fundamental finding upon which hysterical global warming pins its faith?

 

Why and how did NASA recently completely screw up its global temperature stats?  And why did it take global warming skeptics instead of the broader scientific community to find the error?

 

I have no idea where you get the idea that conservatives are anti-science. Have you polled NASA and NIS employees on their political persuasions?  Is it not conservatives who push for school vouchers because of our disgust with what statism has done to the quality of education in public schools?  If it's the whole creationism/evolution thing, I suggest you stop by Reasons to Believe at reasons.org where you may be shocked to see the level of scientific background and analysis that we Christian conservatives apply to our faith.

 

 

dg


Laer, first off, Mann DID supply all of the data in 2005, per requests from NSF and a Congressional fact-finding panel.  I'm not sure what errors you are referring to in his original analysis, but he used a different set of data on the most recent go-around, so perhaps it was addressed, perhaps not.  I don't know how NASA completely screwed up its global temperature stats, but there are multiple sources for temperature collection, the mistake only altered the temperature results slightly according to NASA (with '34 edging out '98 as the hottest US year), and it did not impact global temperature histories or trends.  For an apparently non-partisan summary of that controversy, see:  http://www.geotimes.org/aug07/article.html?id=WebExtra081607_2.html.  By the way, it was one global warming skeptic, McIntyre who pointed out the error, which was corrected in 3 days, not multiple skeptics as you state above.                                                                                                                                             Finally, it is pretty clear to me that religious conservatives are generally much more anti-science than liberals or libertarians (who may be Republicans), given their record over evolution–reduced to "teach the controversy" by many right wingers–, given the censoring of global warming findings by a non-scientist in the Bush administration, given the conservatives who (contrary to evidence) denied the scientifically significant distinctions between omnipotent embryonic stem cells and pluripotent adult stem cells or the detrimental impact of mouse DNA in those existing stock piles okayed by the Bush administration, and given the millions of Evangelicals who believe in miracles and angels without scientific proof, and given many other examples.  Richard Feynman, perhaps the greatest theoretical physicist since Einstein, noted in one of his great books (I believe it was The Meaning of It All) that it is hard to do good science and be religiously devout since the former requires a commitment to positivism and skepticism while the latter calls for willing acceptance and blind faith in the absence of proof; he observed that as religious people started to do science, they applied that intellectual rigor to religion and lost their faith, which he thought explained the high levels of agnosticism amongst scientists.  The great sociobiologist, E.O. Wilson, has also talked about the inherent conflict between those that derive truth from positivistic analysis and those that divine dogmatic truth from heavenly sources, a conflict he thinks is irreconcilable within society or within a single brain.  So it is both the results of scientific inquiry, as well as the discipline itself that are often opposed to the beliefs and thinking of Christian (and other religious) conservatives.  I will take a look at Reasons to Believe, but, honestly, it is hard to believe that one applies "analysis" to faith, since that is more than a little oxymoronic, at least in my view and, apparently, Wilson and Feynman's as well.

Laer


DG:  I am a very intelligent man – top 95% according to one test.  I say this not to brag, but just to lay in a little background.  When I came to Christ, the last obstacle to faith was my belief in the scientific explanations of the universe and evolution.  I approached this with more science than faith, and as I read and studied, I discovered that I could accept Christ wholly without rejecting science.  I found plenty of scientists who shared my faith and presented compelling arguments based on complexity and logic.  There is far too much evolution cannot explain – the eye, for example, the amazingly complexity of even microorgainsms – and evolutionary scientists cannot replicate – the spark of life.  The balance of the universe, the chance of of life existing on earth, all are far too complex to come about on its own – the watch needs a watchmaker.

As for embryonic stem cells, it has nothing whatsoever to do with science.  We understand the science, possibly better than you.  It's morality, something you don't seem to understand well at all.

Scientific proof of angels?  What a very funny concept.  I suppose if God wanted us to have scientific proof, He would grant it.  But if you understand religion, you realize that it is nothing if it doesn't ask for faith.  So He asks us to accept some things on faith.

You're obviously a very smart individual, too.  You should be able to understand that you don't understand faith.

 

dg


Laer, congrats on your IQ test.  So you should be able to follow the logic on evolution.  You are referring to a fallacious concept called irreducable complexity, which means that an eye or brain is too complicated to have come about randomly.  This is of course as wrong as it is intuitively seductive.  The reality is that we have mapped out clearly the genetic evolution of eyesight from amoeba's rudimentary sensitivity to light through the higher level animals (insects, birds, mammals, etc.).  There have been examples raised that have taken time to disprove, such as the Na-K ion channels that cause nerves to fire, but the intermediate step for this one was recently discovered.  Hence, the theory of evolution continues to hold up in explaining the most amazing inventions in nature, including our own brains.  You are more than welcome to believe in God, but you do not need that belief to explain eyes, brains, et. al.  As for the complexity or even existence of life, and the improbability of their arising, this idea as well is at odds with our understanding of cosmology, which recognizes that the sheer size of the universe is so large that the odds of life not existing elsewhere would be the improbable event.                                                                                                                                   Finally, you claim that I do not understand morality or faith, a claim that I would reject vehemently.  The reality is that I grew up in a Catholic household and did not lose my faith until my early 20s, so I understand what it means to have faith in the supernatural and the ideology of Christianity as developed by the oldest Christian church in human history.  As for morality, just because I don't share your morality does not mean I don't understand it.  The greatest arrogance of evangelicals and other devout Christians is the idea that the only morality that is valid is their own.  While I understand your moral view doesn't mean that I am immoral for holding slightly different views.                                                                                                         And by the way, I completely understand the moral arguments against using embryonic stem cells for research, and I have not stated my views on the issue; my prior comment was merely that religious conservatives have intentionally or mistakenly claimed that they are identical in terms of research value to adult stem cells, which is scientifically not true.  Each time that the unique research merits of embryonic stem cells was raised to the Bush Administration and conservative members of Congress, those right-wingers denied proven differences and denied the scientific promise of embryonic stem cells (For example, Katherine Harris a couple years ago said the following on the campaign:  "I'm the only candidate in the primary or general who's voted against embryonic stem cell research and has voted for cord blood research and adult stem cell research. … There are no successes for embryonic. That is why the private sector is not involved and there is no justification for taking a live embryo and destroying it."  These comments are factually and scientifically incorrect.)  This is anti-science.  A more intelligent response would be to acknowledge the differences and promise of embryonic stem cells but then state the moral case against using them anyway.  I remain convinced that conservatives are anti-science, but perhaps they are just grossly ignorant of it–which unfortunately often leads to the same problems…

Laer


I've read some of these elegant explanations of evolution and the remind me of pre-Copernician formulas explaining the solar system's rotation around the earth.  They are fine and dandy, for sure – but they neither prove evolution or disprove a divine creator.

"The greatest arrogance of evangelicals and other devout Christians is the idea that the only morality that is valid is their own." – It is odd that you would expect anyone – Christian or secularist, liberal or conservative – to believe that those holding opposing views, or moralities, are valid in their beliefs/morality.  Do you believe my morality is valid?  Do you believe my beliefs are valid?  By definition, beliefs, be they religious or secular, preclude other beliefs.  You believe in global warming, so you hold that my beliefs are not valid.  You belive in gay marriage and embryonic stem cell reserach, so you believe that my morals are not valid.  By definition, Christian morals preclude hedonistic morals, and the other way around.  Still, I understand why liberals and secularists see their beliefs/morality as valid because I'm a recovered liberal secularist.  All good Christians understand this, because we start from the premise that all have fallen short of the Glory of God and are sinners. 

I don't recall ever hearing the Christian defense of the anti-embryonic stem cell position as you stated it, i.e., "identical."  I have heard that adult stem cells provide great potential for breakthroughs and cures without the moral issues involved with fetal stem cells.  And I have NEVER heard a conservative Christian argue against privately funded research into embryonic stem cells; the argument only opposes our tax dollars going to fund research we find morally reprehensible.  Further, some conservative Christians support embryonic stem cell research with some protections, believing there is a moral argument in support.  The case you cite was a politician; I don't expect much from political rhetoric, but it was a good cite for your side, nonetheless.

dg


Given your understanding of scientific method, I doubt you are in a position to judge whether evolution is a compelling theory or the equivalent of pre-Copernican theories of cosmology.  However, you are right that they do not disprove a creator, since it is analytically impossible to prove a negative–that God does not exist–which logicians have known for eons.  However, this is also true of such silly notions as fairies, big foot, Santa Clause or unicorns.                                                                                              The difference between you and me is that you think that scientists and religious folks "believe" in the same way, but in different things.  This is nonsense.  Scientists hold views and theories that will forever remain contingent upon a best-fit theory and the evidence known at the time.  I do not "believe" in evolution or  global warming, but accept the current most established theories as long as they make logical sense and comport with the evidence that is currently available and with the understanding that when they cease to make sense or fit the facts they will be jettisoned.  Religion does not do this.  What makes science unique is its contingent description of the world based upon the view that all knowledge is contingent.  This is quite different from your religious, faith-based worldview, which is immutable and is held independent of the evidence and often in spite of it.  This distinction is huge because it means that I don't need to wage a cultural war (as the conservatives constantly call for) or (worse) a religious one to determine whether I am right.  Rather, I can rely on empirical evidence and logical discourse.  And if the logic and evidence one day point to Jesus walking on water or Moses parting the Red Sea, then I can in fact adopt your views (unlike your ability to adopt mine).  More importantly perhaps is the fact that the scientific method is not only peaceful and dynamic but it is the source of all human progress.  The religious way remains stuck in the bronze (or dark?) age because it lacks a mechanism for improvement or progress.  The scientific side is continually refining terms and definitions in light of new evidence, while even the most like-minded religious folks cannot even precisely define their terms.  It striking to me that you hold yourself up as an intelligent and (presumably) well-educated person, yet you equate religious belief (which does preclude all other beliefs) with scientific knowledge (which is always open to challenge and remains forever contingent).  You really must study science more carefully in order to appreciate this difference.  E.O. Wilson has a wonderful chapter in his book, Consilience, on this crucial difference between the two sources of perceived human knowledge, science and faith.                                                                                                                Now, you also should not mix up liberals, secularists, hedonists and scientists.  Again, every group that is not evangelical Christian cannot be clumped together this way.  Many liberals take unscientific views on issues as well, while hedonists could be completely ignorant of the scientific risks of their behavior.  As for secularists, most scientists fall into this category because they understand that science only operates in the world of what can be observed, which is by definition the secular world.  They also understand that to step out of it and declare "God did it" is to explain absolutely nothing.                                                                                              As for the private funding of embryonic stem cell research, I really doubt what you say is true.  Using embryonic stem cells means that embryos that might otherwise be implanted to become babies (the Snowflake program that President Bush has touted) will be destroyed.  This is analytically identical to abortion, so either conservatives are only against abortion in cases in which the activity is publicly funding or you are wrong in your assertion or conservatives make distinctions without a difference in the case of abortions versus embryonic stem cell research.  You might want to check that claim, especially given the comments of conservative experts on the subject such as Dr. Stanton at the FRC.                                                                                                        Finally, I cite the politicians only because they so often (and almost always during campaigns) say exactly what their base wants to hear, thus reflecting the ideology of that base.  Katherine Harris is an evangelical who was readily reflecting what the Baptists and other evangelicals in Florida believe and expect their politicians to believe.  Hence, her words are actually a good indicator of the very same scientific fallacies and general hostility to science that her would-be constituency holds.  I don't cite it to win debate points, but as empirical evidence of a strong ideological tendency of anti-intellectualism and anti-science in that particular community.  There are thousands of such quotes that could be offered to make the same point with equal strength.

Laer


On government funding, welcome to a new understanding.  Conservatives who are Christians have a conflict with embryonic stem cells and abortion.  The Conservaitve wants no government meddling; the Christians want no immoral taking of life.  Of course with us the Christian beliefs trump the Conservative, but many of us realize that our faith is OUR faith, so we don't try to stop people from entering abortion clinic.  Rather, we pray, we share and we hope taht in time people will gain the understanding we have – but the worst time to do this is on a barricade between a woman and the abortion she seeks.  God will take care of the child; the woman will take time, gentle influence and revelations.

However, since it is our tax dollars, we protest government-funded abortion and government-funded embryonic stem cell research.  You are right that the stem cell research can lead to human loning, which is a very different matter than abortion, and I think we have the will of Congress on our side on this one, and that cloning will continue to be banned, both public-funded and private-funded.  I share all this because I think you oversimplify the complexity and elegance of our thoughts.

Having read a lot of your comments over the last few months, I think I'm safe in saying that another difference between your belief system and mine is that you believe man can come to understand everything, and I believe that he never will, that some things are beyond his understanding.  Of course, this is a philosophical difference that neither of us can prove, but I can prove that you yourself are faith-driven:  "I do not "believe" in evolution or  global warming, but accept the current most established theories as long as they make logical sense and comport with the evidence that is currently available …."  In other words, your proof can only go so far, after that, you have to take it on faith, based on your understanding of the world.  But sometimes your understanding is skewed because your faith in science overwhelms what science has actually done (there's a parallel in there with religion, eh?). Example:  You understated Mann's problems with the hockey stick.

For starters, the original presentation in Nature was not peer reviewed.  Why not?  Why is it only for the northern hemisphere?  What data-gathering errors are involved in the "actual" temperatures (the blade)? Why are the Medieval Warm Period and the Little Ice Age missing? Why was Steve McIntyre able to show that no matter what data you put into Mann's model, the same errors always occured – the handle always came out straight?  Why did Nature refuse to publish McIntyre's work? (Not because it was too long – he cut it and Nature rejected it again.) Why did the National Academy of Sciences give the hockey stick graph "a validation skill not significantly different from zero (i.e., useless)?  Why do people still use it to support their belief in anthropomorphic global warming?  Why do people – you – still say only McIntyre disproved it when others (Ed Cook, for example) did the same, using other data sets?

Ultimately, why was Mann so thoroughly accepted by the global warming believers before it was subjected to rigorous scientific review?  Why did supposed believers in rigorous scientific review allow themselves to be swept away by Mann's star power, not his scientific work?

dg


Please stop injecting faith into scientific method.  The only faith is that what is empirically observed is reality, which is a lot less faith than required by religion.  To miss this is to misunderstand science and the scientific method.  If this process was poorly applied in the case of Mann (the details of which I am not expert on to evaluate your questions), then that's unfortunate.  However, it will eventually be corrected, as it has been historically, since scientists are ultimately driven by data and analysis, not ideology or dogma.  That you continue to conflate faith-based sources of "truth" from rational, science-based ones only helps to prove my point about many Christians being anti-science or, at least, ignorant of it.

Rob


This article (the linked article by Peden) will certainly take some time to digest. My degree is in mathematics with a minor in chemistry, and since the degree is a B.S. (as opposed to a B.A.) it included 24 units of Physics. I'm a businessman though, and not a scientist. I'm also devoted to being objective.
All that said, I've read the first several paragraphs and, unless the level of discourse (from a factual viewpoint) rises, I won't bother to finish it. Mr. Peden states that "This is called "black body" radiation, because a perfectly black body reflects no visible light but still emits radiation in a specified band of wavelengths." It's true that an ideal black body reflects no visible light. It neither reflects nor transmits ANY incoming electromagnetic radiation of any frequency/wavelength. It is a model for the behavior of an ideal radiator at a given temperature.
Peden's tendency to dwell on the so-called "hockey stick" is a classic example of the straw man argument. Defeating it does nothing, no knowledgeable scientist rests any hypothesis on it. Regardless of whether he (or you) believes it or not, the AGW theory was around long before the hockey stick and is still around now. The same can be said for his harping on Al Gore. Scientists don't listen to him. Move on.
He engages in repeated ad hominem attacks, these diminish his persuasiveness. I suggest sticking to factual arguments – those could use refinement.
Finally, he claims to have no preset "conservative" or "liberal" viewpoint, this is obviously false.
I do appreciate the link to the article.
 
 

Laer


I'd suggest you get beyond the black body radiation, hockey stick and Al Gore and read on, Rob.  He covers much more. The hockey stick is quite relevant because for years it was widely accepted without peer review, which speaks to the lemming quality of much AGW theory.  I don't understand your comment about liberal or conservative – what do political positions have to do with science?  If it's science, there should be no differentiation between conservative and liberal perceptions as is the case with, say, thermodynamics.

Rob


True enough, the laws of thermodynamics, Newton's laws of motion, the Navier Stokes equations, Maxwell's equations, Planck's law of radiation, Wien's law, and the Stefan Boltzmann law  (the applicable principles of physics involved) are without a liberal/conservative bias. But fact selection is frequently biased, something about which I've blogged frequently. Peden represents that he's clarifying for the benefit of the scientific layperson who has no basis to know if Peden is "fact picking" or not. I don't claim that he is, I only state that his claim of not having a bias in fact selection in light of the clear conservative bias of his "interpretation" of those facts makes his conclusions more suspect than otherwise.
 
I've read the entire article, complete with his post scripts. It will take extensive research to determine whether his interpretation is valid.
 
I'll report back.
 
P.s.: Note that I've now absorbed your admonition to double space between paragraphs.

Laer


I don't mean to be a dolt, but wouldn't having a bias in fact selection that is clearly liberal in its bias be just as suspect?  Yet that's what the AGW mainstream does all the time.

Rob


Yes, it absolutely would be and is. There's no question about that, and "they" are equally culpable. I'm an equal opportunity complainer – I make the same complaints on those blogs when I see such bias. It's exactly the problem that leaves an educated layperson such as myself in a quandry.
 
As I've expressed on such sites, I'm really the perfect target. I have an education in science, mathematical abilities, the ability to think critically, and have reached no conclusions. On the other hand, I have a business and a family and thus am without the time or the background to piece it together from scholarly journals or to engage in original research.
 
This makes it all the more frustrating because I rarely, if ever, come across authors of AGW related articles that "don't have a dog in the fight." And yet, whoever is right, the correct answer is crucially important in that, should the proponents of either viewpoint prevail in policy decisions and be wrong, the results would be disastrous.
Leave a Reply
[The "Comment Box" is WYSIWYG except that you have to double space between paragraphs!
Type it the way you want it to look -- Just remember to double up those line spaces.]
You must be logged in to post a comment.